Services
Training: 
TELNET is the right place to obtain professional training courses in fields of Networking,  Virtualization, Storage, Security, Operating Systems (Unix, Linux, Red Hat, Fedora and MS-Windows OS), Data Center Management and other fields of IT.
TELNET experienced professional staff is keen to provide the latest training materials and the advanced practical experience for the trainees.
Consultancy:
The ever-fast changes in ICT innovations, the global competition in all business lines and the importance of sustainability mean that the most dynamic companies now need to adopt the latest trend of ICT solutions that help reducing the operational cost and minimizing the investment in fixed assets and cost of depreciation. TELNET experts are highly qualified to provide ICT consultancy services keeping an eye on the future trend of technology and modern business techniques.
TELNET provides consultancy services for different market segments (Corporate, Government, Education, NGOs, Finance and Telecom) in the following fields:
– Information Security and Business Continuity
– Telecom Infrastructure Solutions (Transmission, Broadband, Back-haul, Microwave, GSM … etc.)
– Data Center Solutions (Passive and Active Components)
– Internet Service Provider (ISP) solutions
– Telecom Operators' Solutions (like Load Balancing, DPI, DDoS, Cashing, AAA ….. etc.)
– Smart Solutions for (Schools, Universities, Hospitals, Factories, homes and Buildings)- Sustainability solutions.
 Technical Support:
TELNET provide a technical support contracts for organizations Datacenter Part, Desktops, laptops, and printing solution.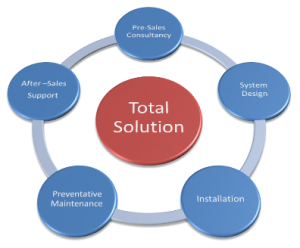 Speak with our Experts
Call +970 2 242 1000