Security
The consequences of a single breach in data security can have severe effects on any business and jeopardize the corporate reputation and credibility. Protection of data and intellectual assets from internal and external misuse/abuse, and breaches is an increasingly difficult challenge for all organizations. TELNET multilayered security solutions offer enterprises a cost-effective and multifaceted alternative to enhance overall infrastructure security posture and improve customers and management confidence levels to achieve the main objectives of enterprise security: confidentiality, integrity and availability.
Network Security
TELNET provides a comprehensive solution that ensures enterprise network availability, analyze enterprise network security in real time and provide actionable intelligence to proactively strengthen and protect network operations.
Apply the first line of firewall defense techniques to stay invisible to online attackers as well as malicious objects like Trojan horses, viruses, and worms, and many others
Enforce Network Admission Control security policy compliance and restrict access on all network devices seeking to access your network LAN, wireless connectivity, remote access, and WAN to limit damage from emerging security threats
Advance threat detection and prevention capabilities to stop targeted attacks and data from theft or loss caused by advanced network threats, internal network misuse/abuse and new infected mobile devices.
Content Secuirty
TELNET provides a comprehensive solution for real-time, intelligent inspection of all incoming and outgoing email (SMTP) and web (HTTP, HTTPS) traffic.
Web security gateways to protect data from external and internal threats
Detect incoming and outgoing e-mails traffic through Email security gateways from spam, phishing attempts, spyware, and malware
Prevention of risks and threats to lose sensitive data from your data center, network, or through emails using Data Loss Prevention solutions
Establish secure communications and data privacy between multiple networks and hosts using IPSec and secure sockets layer (SSL) VPN protocols
Protect sensitive data at the point of capture with data encryption across the infrastructure
Use of sophisticated techniques and user identity to detect and prevent unauthorized communication of sensitive data.
Secuirty Monitoring and Management Solution
TELNET offers a Security Monitoring and Management Solution that arm administrators with advanced features and enable them to centrally monitor the network and maintain the organization's security policy throughout the network. Administrators have a real-time overview of the company's internal security and Internet usage through a powerful reporting and monitoring tools to quickly take action when the network is threatened or under attack.
SECURITY Managed Services
The emergence and diversity of security problems has increased the importance of strong professional service offerings.  TELNET' security services experts supply the resources necessary to offer a complete set of expertise across the security spectrum.
Design and Consultation
TELNET provides a customized design and consultation services in the assessment of business risks, key business requirements for security and the development of security policies and processes. Our services include comprehensive security architecture assessments and design including; technology, business risks, technical risks and procedures.
Control costs
Qualify the right vendors
Improve risk insight
Enhanced decision making
Fast remediation for day-to-day security
Consistency in handling threats and policies across your organization
Implementation Service
TELNET professional security implementation services transform technology into information security solutions that deliver value for our customers. We consistently achieve this goal by working with customers to ensure that security initiatives are tightly aligned with their critical business goals such as growing revenues, reducing costs, speeding time to market, and expanding partner relationships. We eliminate geographical challenges of local availability of solutions and bring you closer than ever before to explore, acquire, and implement worldwide solutions
Implementation and Integration of Network Security Solutions
Implementation and Integration of Content Security Solutions
Implementation and Integration of Monitoring and Management Solutions
Maintenance and Support
TELNET provide access to security knowledge, expertise, and best practices to maintain a secure IT infrastructure. Our security experts provide prevention, detection, and reporting of security threats in a constantly changing landscape.
Ensure high availability with secure around-the-clock remote monitoring, diagnostics, and resolution
Address unplanned service events
Hardware replacement
Reconfigurations services
Security policies adaptation
Software upgrades
  Why TELNET
TELNET address clients' information security priorities along the full spectrum of activities from strategy to implementation to management
TELNET put business value front and center of every engagement
TELNET lead engagements with a comprehensive strategy
TELNET apply sophisticated analytics to derive actionable insights
Emphasize on information protection no matter what system is being used
Deep industry expertise
With our technology partners we offer the best fit technology solutions
Our collaborative style means that we leave clients with the skills they need to succeed.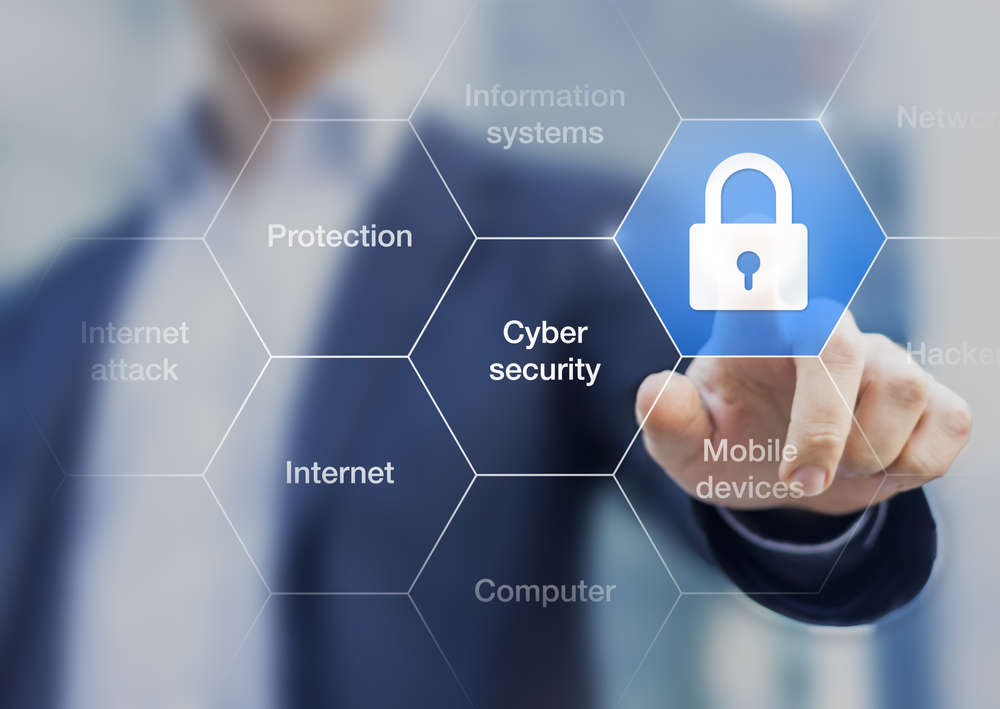 Speak with our Experts
Call +970 2 242 1000