Networking
TELNET understands the paradox between fundamental business and technology challenges of advancing enterprise network infrastructure to grow communications with key stakeholder and to reduce investments Telnet associated with refreshing the network technology. Enterprise network requirements Telnet are no longer designed for the purpose to connect users to IT resources. This may have been acceptable in the past when users sat at the desktops that plugged into Ethernet ports.  The consumerization of IT, mobility, virtualization and cloud computing are putting increasing demands on network architecture to accommodate future technology disruptions and provide investment protection.
TELNET Network Technology Solutions help clients Telnet improve performance of their critical applications, reduce risks and support fundamental business needs. It combines the technical know-how to align network requirement to business priorities and strategy to provide greater value, stable, and scalable network. Our function is enabling technical moving from IT services provider to an essential part of the main business value chain.
Whether we are assessing, implementing, optimizing or managing networks; our focus is on improving network agility, boosting productivity and creating a network environment that is highly reliable, secure and cost-efficient.
Solutions
TELNET helps organizations meet the needs of their increasingly intelligent, scalable, and convergence of network with a full range of strategy and engineering services—from business case development to design and deployment to ongoing operations. Deep skills in LAN/WAN, and Wireless technologies allow us to establish—and then optimize—networks for any business.
Network Optimization Solutions
TELNET provides a comprehensive and integrated suite of network services that range from initial network assessments Telnet, designs, and implementation to specific network performance improvements Telnet such as applying quality of service-QoS, keeping routers and switches up to date, and identify/resolve data flow bottlenecks to utilize network for optimal performance.
Network Monitoring and Management Solutions
To help companies address the efficiency and performance challenges that arise when monitoring and managing network infrastructures, TELNET provides a single point of monitoring and management solutions for enterprise networks and systems. The solution— which include monitoring the resources of a network, configuration management, fault management, and performance management—helps ensure that the specified network components Telnet are in place and working properly to effectively support business and IT objectives with minimal resources and workload.
Services
Network infrastructure represents Telnet a major part of the capital expense of an emerging technology rollout. Ensuring that the infrastructure plan is designed to be cost effective, robust, and flexible in meeting future needs is critical to achieving optimal return on investment.
Network Architecture and Design Services
TELNET network architecture team combines theoretical design knowledge with extensive practical implementation experience to provide a high-level state of the art network design and a plan for the physical implementation of the network. We offer end-to-end network architecture and design services to eliminate costly errors and redesigns.
Network Implementation Services
TELNET' network services experts supply the resources necessary to ensure a successful implementation of the network infrastructure products deployed in your environment. Our extensive networking experience can reduce the day-to-day involvement required of your personnel. By leveraging TELNET expertise you can start fast and complete your projects on time and on budget, resulting in enhanced performance, productivity and profitability.
Secure, scalable, reliable, and resilient network infrastructure.
Network Support and Maintenance Services
TELNET network support and maintenance services have been built to reduce Total Cost of Ownership-TCO in mind. Our services focus on three specific areas to enhance the value you receive: Pro-active, Continuous Improvement, and Collaboration. Our support and maintenance delivers pro-active service activity reporting, monthly or quarterly service reviews, dedicated support engineers and even on-site maintenance visits. Ultimately we can be a partner that manages basic scale driven elements Telnet of support such as parts stocking and distribution – or – we can be your valued partner in a collaborative, continuous improvement support agreement with dedicated resources focused on improving your network and support experience.
Why TELNET
Highly qualified Certified Internetwork Experts,
Deep skills and experience in all voice, data communications, and wireless solutions,
Focused on infrastructure delivery, that mean TELNET is able to integrate network solutions within any IT environment,
TELNET have strong and longstanding relationships with a number of technology providers who work with us to deliver best of need rather than best of breed networking solutions that best meet our clients Telnet' needs.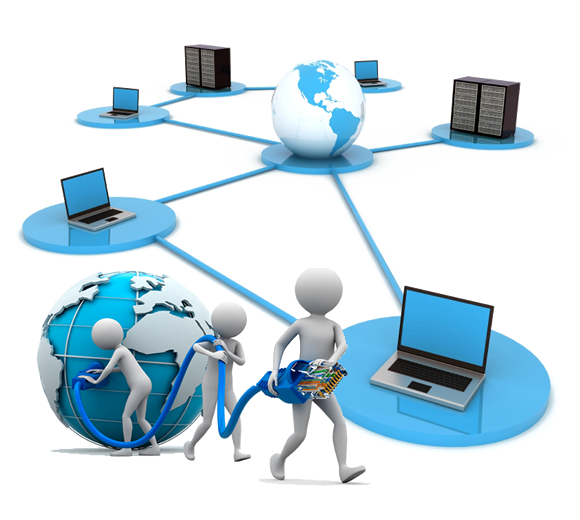 Speak with our Experts
Call +970 2 242 1000