Data center
Servers (Standalone / Converged).
Data Center LAN/SAN Networking (NG Unified Networking).
Data Storing; SAN / NAS Storage, ALL-FLASH / Hybrid Storage.
Data Protection; Backup & Archiving.
Virtualization; VMware / Hyper-V, Virtualization, Replication, Disaster Recovery.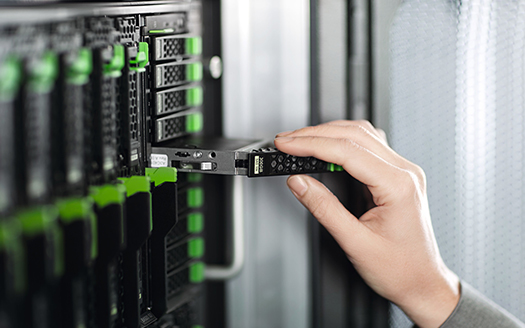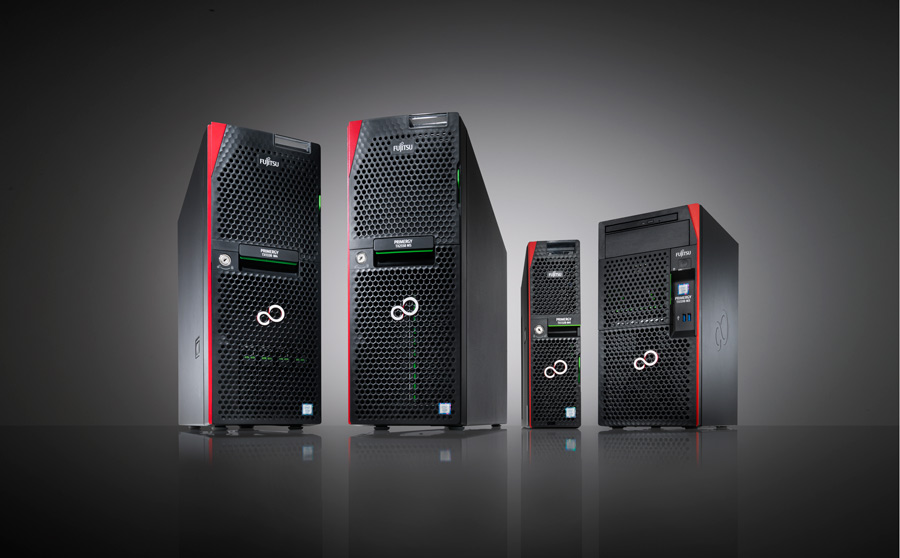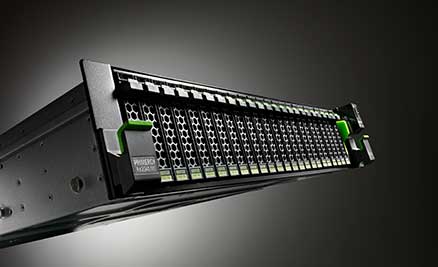 Fujitsu PRIMERGY RX2540 M5 Server
The FUJITSU Server PRIMERGY RX2540 M5 is the new 2U dual socket rack server for high usability, scalability and cost-efficiency. Its Intel® Xeon® Processor Scalable Family CPUs in conjunction with DDR4 memory technology with up to 3TB up to 12x Intel® Optane™ DC Persistent Memory NV-DIMM modules increases performance to meet the requirements for data center processing, enterprise applications as well as collaboration. The modular design offers excellent expandability of up to 28 disk drives, up to 8 PCIe Gen3 expansion cards, and best-in-class energy efficiency thanks to two hot-plug power supplies with up to 96% efficiency meet the future demands of data growth. To complete the picture, DynamicLoM makes network connections more flexible and ready for future modifications. The Cool-safe® Advanced Thermal Design ensures operation in higher ambient temperatures resulting in lower OPEX.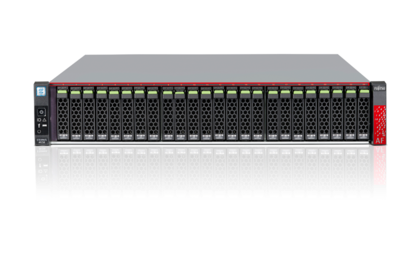 FUJITSU Storage ETERNUS AF250 S3
The Fujitsu Storage ETERNUS AF250 S3 is the ideal choice for application scenarios with demanding data and performance requirements. The system delivers impressive IOPS performance with lowest latency even at full load. Thus it offers a solution that resolves all performance issues in critical applications – such as real-time business analytics or VDI environments – without requiring any complicated tuning. It also fits best as general purpose storage for all Tier-1 applications in small and mid-sized companies.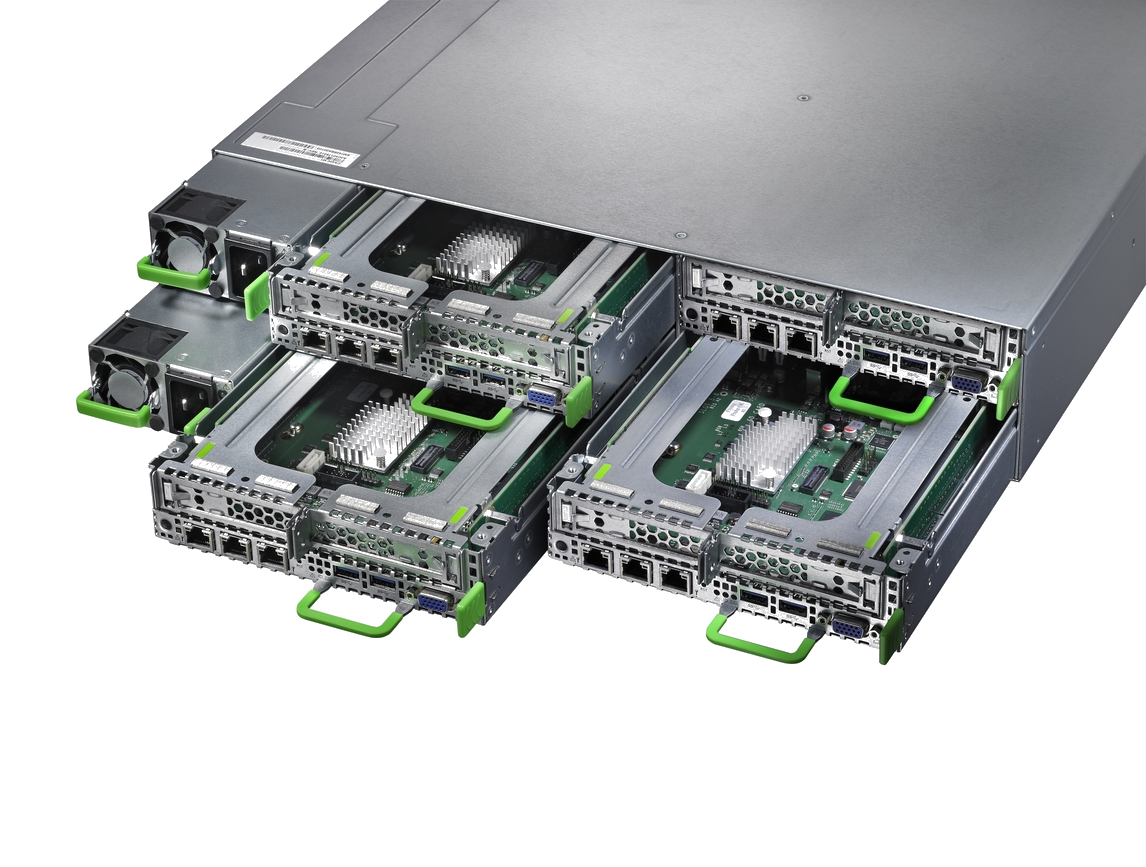 FUJITSU Server PRIMERGY CX400 M4
The FUJITSU Server PRIMERGY CX400 M4 is a modular enclosure for the Fujitsu multi-node ecosystem that combines the density and efficiency of blade-like servers with the simplicity and cost benefits of rack-based systems. It helps to provide a scalable IT infrastructure enabling flexible and fast response to rapidly changing IT demands. The system with only 2U holds hot-plug and redundant components, and can be equipped with up to four server nodes featuring the latest generation Intel® Xeon® processors and Intel® Optane™ DC persistent memory technology to best match particular workloads.

FUJITSU Storage ETERNUS DX200 S5
The scalable and unified Fujitsu Storage ETERNUS DX200 S5 delivers enterprise-class functionality to small and medium-sized companies and subsidiaries with an excellent price/performance ratio. It is the perfect solution when consolidating data for server virtualization, e-mail, databases and business applications as well as centralized file services. Simple, intuitive system management, highly flexible connectivity and the option of field upgrades to higher system classes significantly reduce operational and migration costs. The ETERNUS DX family architecture lets customers benefit from software options such as – thin provisioning, automatic storage tiering, transparent failover and quality of service management even in the entry-level class. All of which contribute to better business support and guarantees continuity and efficiency in daily operations.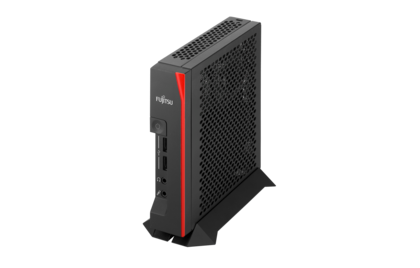 FUJITSU Thin Client FUTRO S740
The FUTRO S740 is an ultra-compact flexible Thin Client device for companies that need powerful end-points with an optimal mix of industry leading OS, Thin Client device management consoles and flexible hardware options helping you provide secure computing and full productivity options for your employees.
Speak with our Experts
Call +970 2 242 1000