Collaboration
Unified Communications Solutions

The advancement use of Internet protocol (IP) networks is enabling a new paradigm for communications, and is changing how individuals, groups and organizations communicate and collaborate. This convergence of all communications platforms is becoming a key necessity for any business to support workgroup, collaborative communication, teamwork, productivity, borderless reach, and efficiency. It also extends outside company boundaries to enhance communications among organizations, to support interactions of individuals and one-to-one communications.

The continued advancement in UC acceptance and adoption is expected to grow even further as UC is advancing capabilities and use of real time connectivity and supporting multi-modal applications for anytime, anywhere communications.

The challenge for most organizations is finding a way to derive real business value and adoption of the latest tools and applications. That's where TELNET comes in; we leverage our extensive knowledge of these leading applications, build innovative solutions for the unique needs of enterprise organizations and government agencies. Unlike other service providers, TELNET helps organizations select and integrate best of need rather than best of breed tools from each category, and then combines them in unique and innovative ways. We work with our clients to align their business and technology goals and map out the best possible solution to their needs.  

TELNET has a proven track record in making this critical upgrade and to move from singular to unified solution base. It combines a unique set of expertise and partnerships to deploy a small component or wide component delivering the utmost UC capabilities out of its solution.

Unleash power of corporate communications

TELNET IP telephony solutions are an integral part of Unified Communications suite, which unify voice, video, data, and mobile applications on fixed and mobile networks. Your employees can talk with each other using almost any media, device, or operating system.

Using your network as the platform, your organization can gain the inherent benefits of a converged network for transport and interconnection. IP telephony makes it easier to:

Provide highly secure, reliable, scalable communications that take advantage of your LAN and WAN
Improve employee flexibility and productivity with the full range of Unified Communications and mobility capabilities including third-party applications,
Take advantage of a wide range of Session Initiation Protocol (SIP)-based capabilities

Conferencing solutions enable you to quickly bring people together.  TELNET partner with industry-leading conferencing providers to offer a full suite of:

Web conferencing,
Voice Conferencing,
Video Conferencing.

 

Electronic Fax Solution chartered to replace most, if not all, paper-based facsimile machines across the enterprise. Electronic Fax is a server-based solution that allows incoming and outgoing transmissions without having someone attend to a facsimile machine. Facsimile files can be routed to an employee desktop via the Outlook client or viewed utilizing Internet Explorer browser on the fax server web client.

Speed internal communications and streamline document workflow
Increase employee efficiency with fax to email and email to fax
Integrate fax seamlessly from within business applications
Send and receive faxes by integrating fax with your MFPs/MFDs
Unify communications for voice, data, and fax
Ensure compliance and audit-readiness across your enterprise

 

TELNET Contact Center Solutions support businesses meet and exceed the service level expectations of their customers, while driving employee productivity and controlling operational costs. Whether a small, large, virtual contact center with single or multiple sites, or simply looking for a more efficient way of sharing calls amongst a team, TELNET provides modern, reliable, scalable, and resilient contact center solutions to manage and grow your business.

Flexible and sophisticated ACD routing such as skills-based routing, overflow, interflow, and dial out of queue,
Call Recording Capabilities,
Flexible reporting, and support for routing and reporting on multiple media types such as voice, email, and even social media.

 

Contact Center Quality Management Solution

Quality management Solution provides the ability to evaluate the overall performance of the contact center, compare agent skills and introduce a systematic, controlled process for increasing quality and performance, in line with your organization's goals.  It includes a time–saving quality & performance management tool, which converts the often vaguely defined quality management process into a manageable program established on tangible facts. Together with screen capture and speech analytics you will gain a complete insight into your agent's efficiency, behavior and understanding of your customer's trends and concerns.

Compliance and Liability Recording Solution

Regardless of the industry, the need to reduce liability or to meet specific business/industry requirements will require you to record customer interactions. Compliance and Liability Recording Solution provides the ability to save a call from the start of the conversation even when the recording is requested during or after the conversation has ended. The recording can be forwarded or emailed with the press of a button.

Why TELNET:

Highly qualified Certified Network Experts,
Deep skills and experience across unified communications spectrum,
Focused on service delivery, that mean TELNET is able to integrate unified communication solutions within any IT environment,
Even beyond unified communications, TELNET extend value across all element of the network
Over the years, TELNET has successfully implemented wide number of standard and enterprise scale projects,
TELNET have strong and longstanding relationships with technology providers.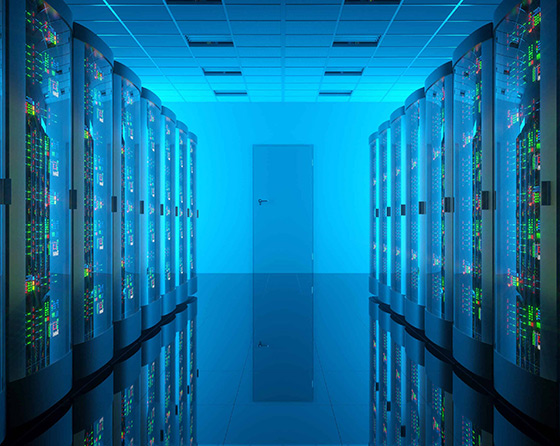 Speak with our Experts
Call +970 2 242 1000